Moderators: wdolson, MOD_War-in-the-Pacific-Admirals-Edition
Can the japanese build MTB's this time?

They have them yes, as to their replacement/build rate, I am uncertain.
[center]
[/center]
Beta Team Member for:
WPO
PC
CF
AE
WiTE
Obi-wan Kenobi said it best:
A lot of the reality we perceive depend on our point of view
Posts: 3791
Joined: Tue Oct 05, 2004 5:38 am
Posts: 15846
Joined: Wed Oct 18, 2000 8:00 am
Location: the flight deck of the Zuikaku
Post by Mike Solli »
The Japanese start with 6 MGB (1 DC rack and MGs) and can upgrade them to MTB (2 TT with an extra reload and MGs).  THere are more of them in the reinforcement queue.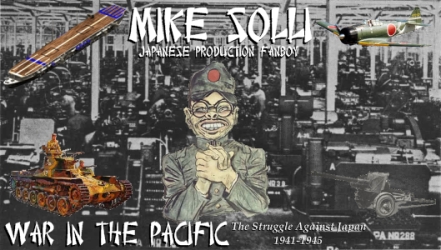 Created by the amazing Dixie
A bunch of 22kt ones start coming in late '43/early '44. They are all convertible it seems, meaning you can choose an ASW loadout (1 DC rack), or TORP loadout. I would probably go for torps, but who knows, maybe I'll be desparate for escorts by then. But I like having IJN PT's to sneak under Allied aircover.