I've updated my scenario Operation Neva - Leningrad 1944 to v1.3. It will now work correctly with TOAW v4.1.
Scenario have a PO for play against the Soviet side, otherwise it's for PBEM.
Download
here
or see attached.
Changes in v1.3:
-Updated scenario for use with TOAW v4.1:
-Redone icon colors. Added support for high detail zoom-level.
-Changed icon type for several units to accommodate single counter sheet. Graphical only.
-Ships now use the new naval system. Indidvidual ship types added instead of armoured guns.
-German companies are now able to divide. Soviet Battalions are still not.
-Fixed fortresses can now perform long range fire on both land and sea targets.
-Forced variable iniative off, to ensure correct event sequences.
-Reduced the defense of passive defender equipment (guns)
-Changed some Super River hexes near lakes to regular rivers, as they would not freeze as planned.
-Unscrambled unit- and equipment-text caused by German letters and SS runes.
[center]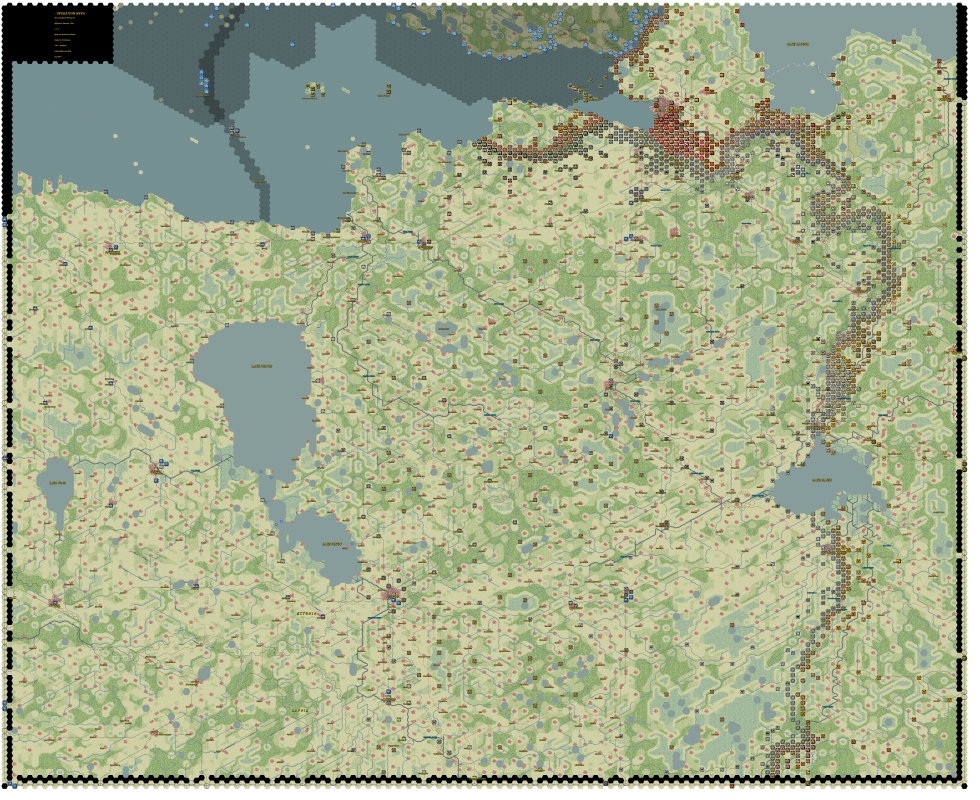 Operation Neva
Leningrad 1944
Date: January 14th - April 1944
Location: Ingria, Russia
Map Scale: 2.5km per hex
Time Scale: Half a day turns
Unit Scale: Battalion/Regiment
Length: 30 - 190 turns
HISTORICAL BACKGROUND
On January 14th 1944, Leningrad Front and Volkhov Front launched a combined offensive against the German 18th Army still standing at the outskirts of Leningrad. The plan was to break through to Luga from north and East and encircle the army, before continuing the attack to the Panther Line still under construction and break into the Baltic.
The Germans had in the previous months severely weakened the army by transferring many divisions south, and was planning a withdrawal to shorten the front line. The offensive started before they could implement this plan 'Blau'.
Despite a near collapse of the German front, a few key locations were held long enough to allow the majority of the army to escape encirclement. Beaten but not destroyed it fell back to the Panther Line, where fierce Soviet attacks tried to punch trough before the snow melted.
This scenario covers the time from the initial offensive until the weather puts a damper on operations in mid April.
[/center]