Starship Troopers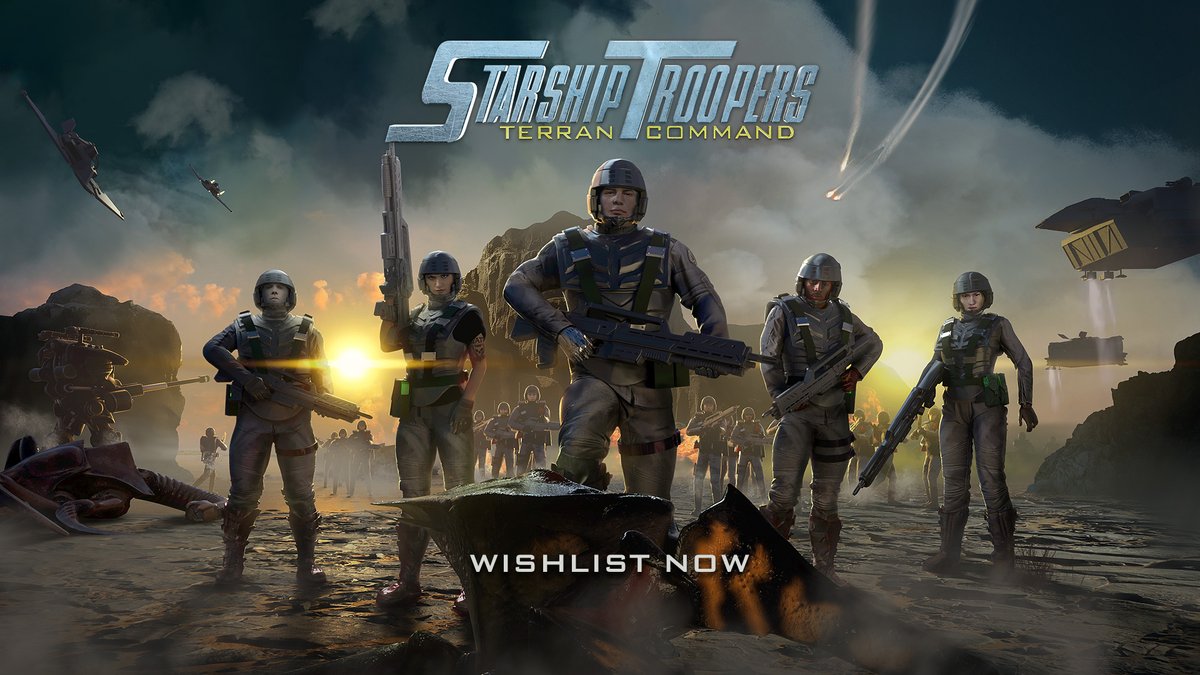 Slitherine LTD, el editor líder mundial de wargames digitales y juegos de estrategia, en colaboración con Sony Pictures Consumer Products, acaba de anunciar "Starship Troopers - Terran Command", un juego de estrategia en tiempo real basado en la icónica película de 1997 de TriStar Pictures que será lanzado para PC en 2020.
https://www.youtube.com/watch?v=pz_CKhycqN4
[youtube]pz_CKhycqN4[/youtube]
"
Si coges una de las películas más icónicas de los 90 y la transformas en un juego de estrategia de supervivencia, que combina la mecánica clásica en tiempo real con el movimiento táctico de unidades, entonces tienes Starship Troopers - Terran Command
", dijo Iain McNeil, Director de Desarrollo de Slitherine. "
Los juegos de estrategia modernos son rápidos y combinan con éxito la gestión de unidades, la supervivencia y una narrativa cautivadora. Nada es más adecuado para este tipo de juegos que el universo Starship Troopers, donde existe una sensación continua de peligro e incertidumbre
".
Ambientada en el mismo universo de la película original, "Starship Troopers - Terran Command" deja a los jugadores en el corazón de una colonia humana invadida por los arácnidos. Deben llevar la lucha al territorio de los insectos, donde liderarán un ejército de soldados de élite para derrotar a la amenaza alienígena. Tendrán que desplegar sus unidades en ubicaciones estratégicas para cubrir puntos vitales, construir emplazamientos de defensa y alcanzar una potencia de fuego superior mediante el uso táctico de la elevación.
"
Al crear este juego, nuestro objetivo era capturar la esencia de la película original y su contexto. Esto no solo se logra creando un conjunto coherente de unidades y escenarios, sino también imitando el lenguaje, los elementos visuales, los diálogos y los pequeños detalles que hicieron de la película una característica de culto tan icónica
", continuó Iain McNeil.
Slitherine es un editor de peso en el ámbito de los juegos de estrategia y por ello ya está trabajando con el desarrollador The Artistocrats para crear un producto que presente mecanismos complejos, un sistema de juego profundo y una amplia variedad de opciones para convertir este juego de estrategia de ritmo rápido en una experiencia alucinante que involucre múltiples soluciones.
The Artistocrats es el estudio de desarrollo belga detrás de la serie Order of Battle y Commander: the Great War. El propietario del estudio y diseñador principal, Lukas Nijsten, ha estado trabajando en "Starship Troopers - Terran Command" durante más de dos años. El juego saldrá a la venta en 2020.
Más información sobre "Starship Troopers - Terran Command", en su página del producto:
https://www.matrixgames.com/game/starsh ... an-command