The Silent Service
, the fourth standalone expansion for CMANO, will put you in charge of some of the most challenging
submarine operations
ever undertaken after World War II.
Every scenario has been meticulously designed in order to push to the limit your command skills and iron nervs. Wether your objectives are to sink a precious convoy while remaining undected or to take part in defending from enemy intrusion, you'll witness what submarine warfare really means.
Today, we will cover some of these missions, along with a couple of nice in-game briefings, created exclusively for this thrilling expansion! Kudos to the devs for the great work with them!
Get more information about the game from its official
Product Page.
Mission: Lone Wolf
Date: 13 October 1998
Location: Okhotsk Sea
Playable Side: United States
Duration: 2 days
Race against the clock to investigate reports that a Russian SSBN has fallen into the hands of rebels.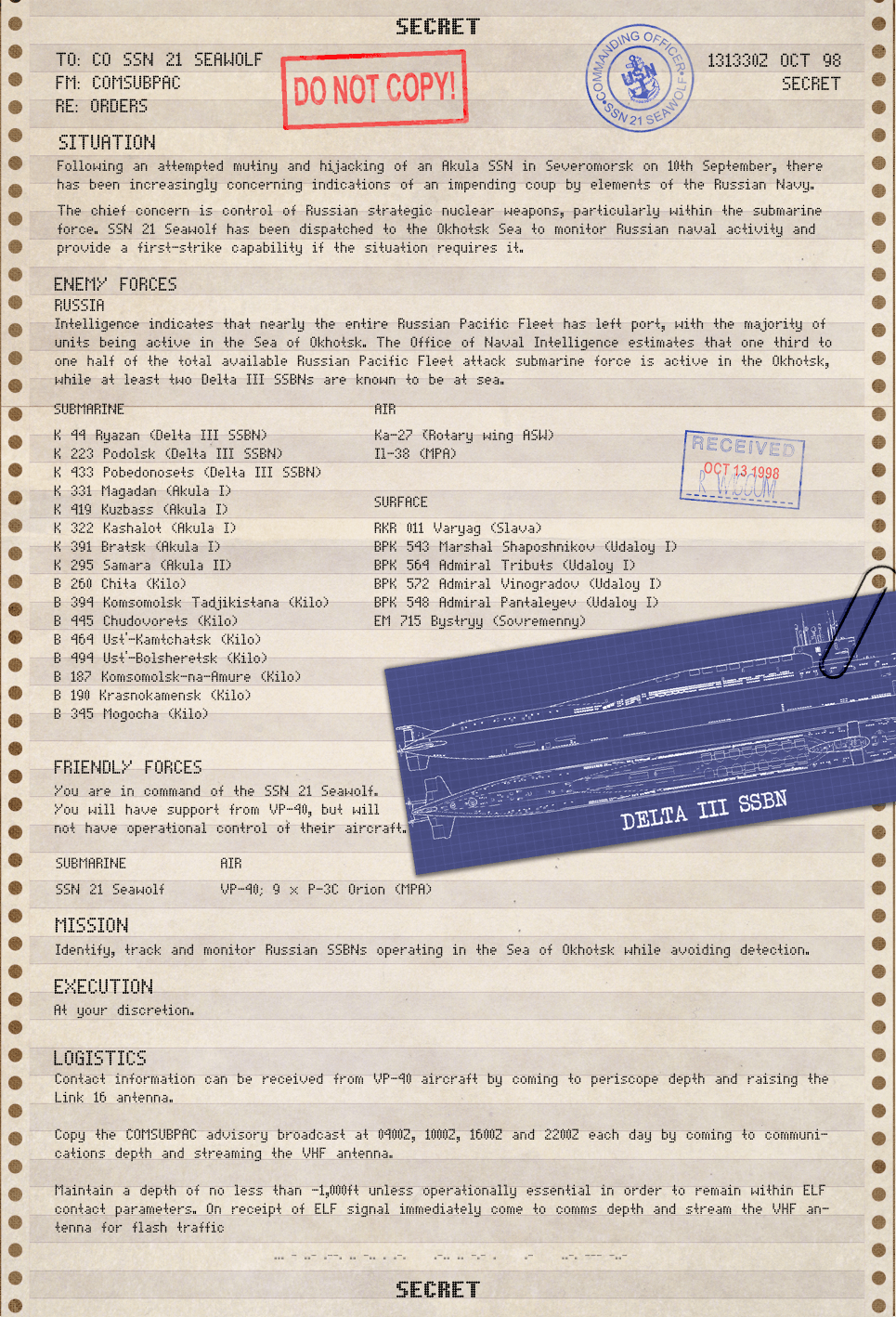 Mission: Delta Force
Date: 9 October 2017
Location: Arctic Ocean
Playable Side: Russia
Duration: 16 hours
Command a Delta-IV SSBN and deliver a simulated ballistic missile strike on a target in the Kamchatka Peninsula.
Mission: Gound Pounder
Date: 9 March 1992
Location: Indian Ocean
Playable Side: United States
Duration: 8 hours
Co-ordinate a Tomahawk Land Attack Missile strike with air and ground reconaissance assets to remove a threat to civilian shipping.
READ THE REST OF THE ENTRY HERE