Confirmed for a release early December, Gary Grigsby's War in the West now gets illustrated with a complete batch of HD screenshots! Thanks to these images, you can have a clear vision of the Theaters of Operations where you will lead your troops: Sicily, Bulge, Arnhem… all of the famous places of the Western Front will be featured in the game! But only commanders that pay attention to the details like the weather conditions, the logistic network, and air superiority will be able to build plans to deliver success.
Gary Grigsby's War in the West 1943-45 is the most ambitious and detailed computer wargame on the Western Front of World War II ever made. Starting with the Summer 1943 invasions of Sicily and Italy and proceeding through the invasions of France and the drive into Germany, War in the West brings you all the Allied campaigns in Western Europe and the capability to re-fight the Western Front according to your plan.

Click here to get more information about the game.
Arnhem
Italy - Air Planning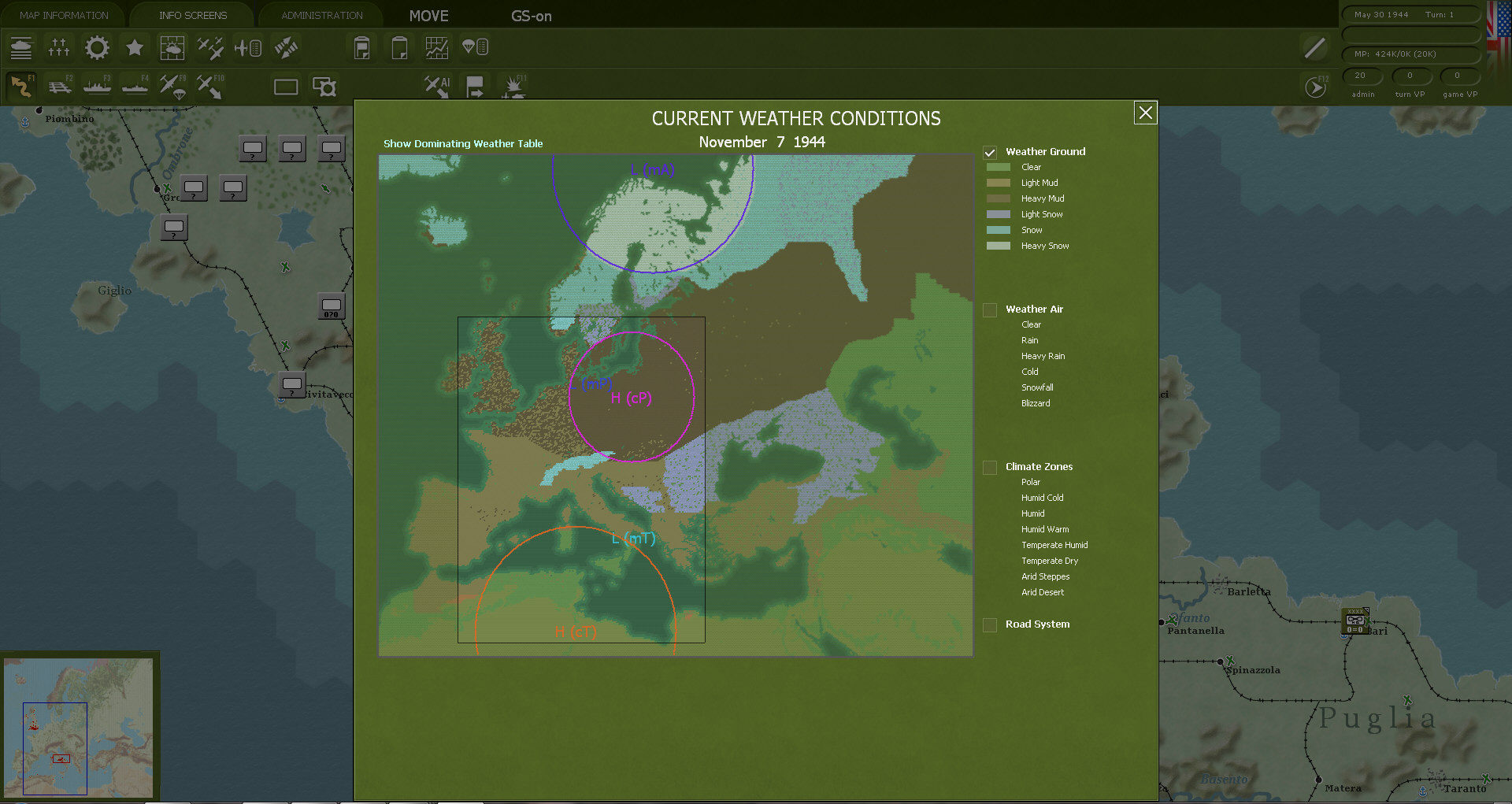 Weather Conditions - November 1944
Battle of the Bulge

Air Detail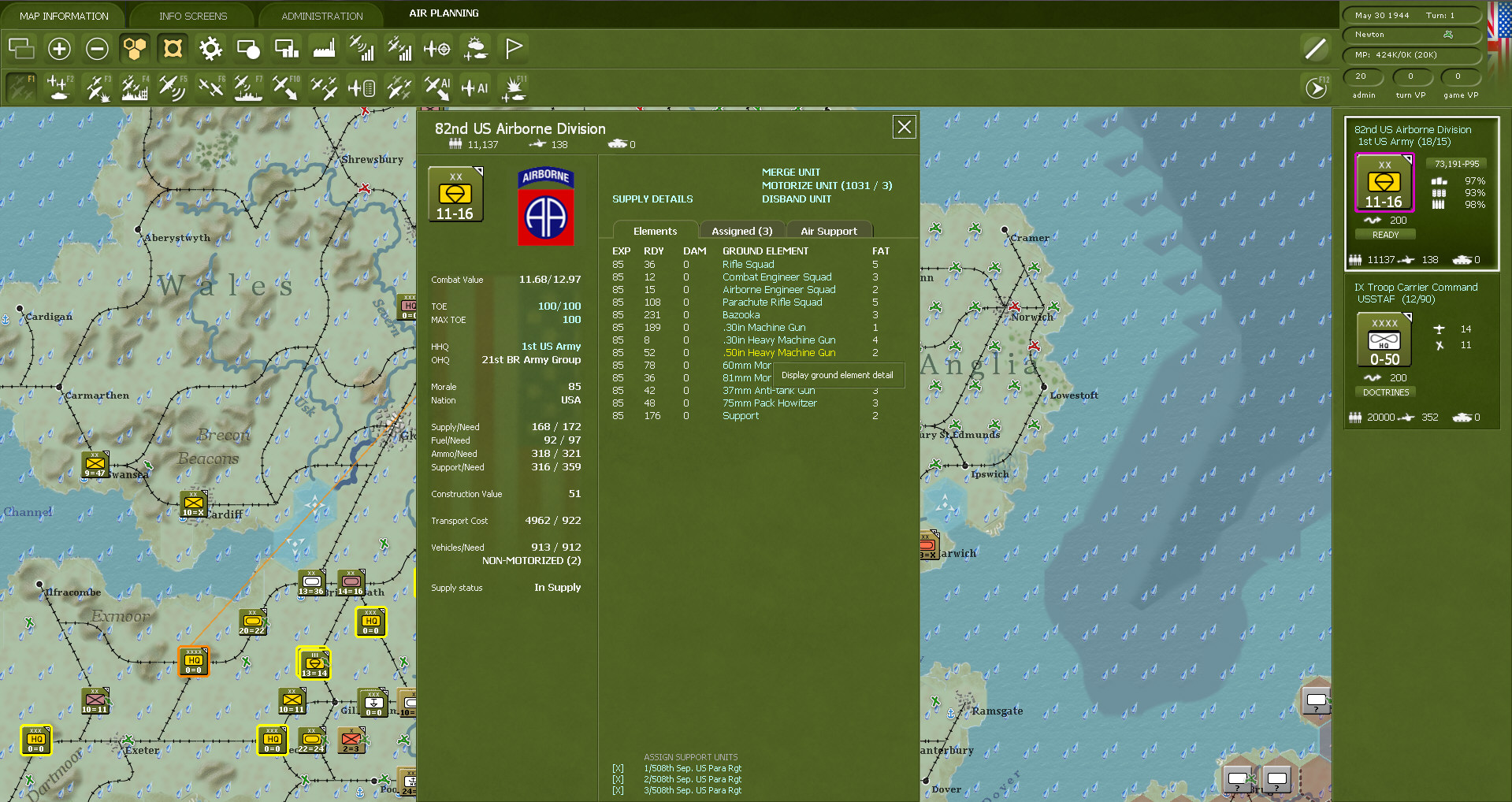 Unit Detail Screen