The release of Qvadriga was a great success and the following ports to Android and iOS tablets allowed a whole new audience to get their taste of ancient Roman chariot racing. Now we are happy to announced that we have just released a major patch for the tablet versions of Qvadriga, making it easier than ever for people to manage their team of (enslaved) charioteers!
Among other things, this update increases the font size and provides much better visibility for users of high resolution and retina tablets as well as some other interface adjustments that will allow you better to focus on your races.
Qvadriga is a tactical game of chariot racing in ancient Roman circuses, where you take control of a four horse chariot team. Choose your preferred upgrade combinations and prove your skills at the arena. Select the most cunning actions which your team could perform against the best drivers of the old world! The game was very well received by press and players alike and among other things, made to the list of best Android Apps of last month!
The download should be completely automatic when the update is available.
Click here to learn more about Qvadriga on iOS or here to get Qvadriga for Android.
City overview in previous version.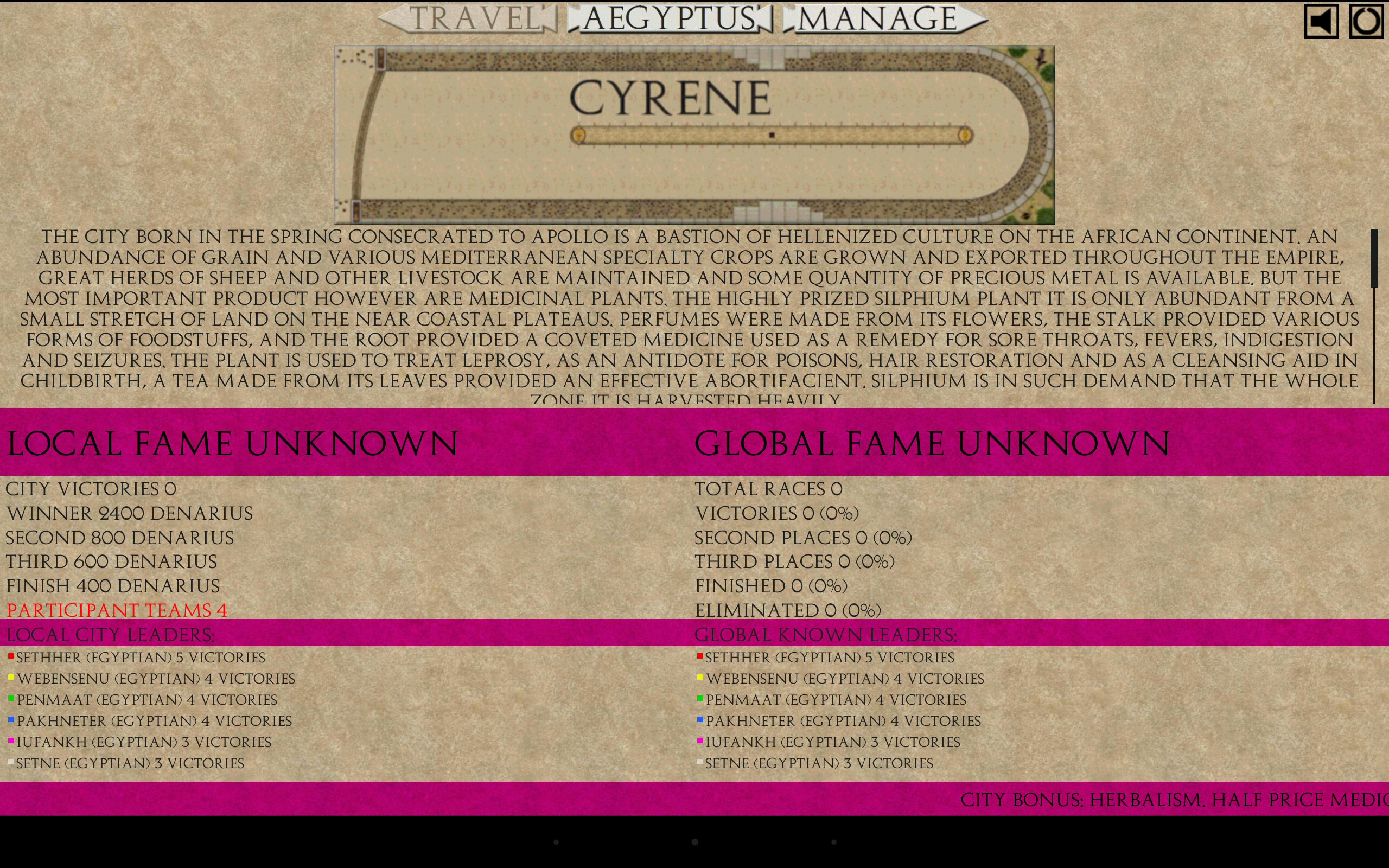 City overview in current version.
Management screen in previous version.
Management screen in current version.
Starting race in previous version.
Starting race in current version.