Last week we informed you about a lot of the things that will be going on during Home of Wargamers other than the game presentations. This week we will share with you the second presentation room as well as a number of the games that will be presented there. As you might already know, the game presentations will be split across four different presentation rooms. A couple of weeks ago, we announced the first (Bishops Room) which will be dedicated to Fantasy and Sci-Fi games.
This week we are pleased to present to you room number 2, the Pavone, or Peacock Room. This room will be dedicated to showing PC wargamers. Here we are going to showcase a number of games that have not even been officially announced, however, we have decided to discuss a couple of them anyway.
Ageod will be one of the developers presenting in the Pavone Room, and they will be showing three games that are currently being worked on under the Ageod flag. Hannibal: Terror of Rome is an Alea Jacta Est game currently in development, which has as its main focus the Second Punic War when Rome was threatened by the invading army of Hannibal Barca. Ageod will also be showing two other games. One of which will be announced shortly, the other one we will be announcing at the event itself.
Of course Ageod will not be the only company presenting their games. We will also be showing you what we have been working on for War in the West, a game from 2by3 Games who were responsible for bringing you the monster games of War in the East and War in the Pacific. These games are consistently rated among the top wargames and we are trying to further improve the series.
We are also proud to be able to share with you the latest development news on Strategic Command 3, a game in the famous grand strategy Strategic Command Series. This game is scheduled for next year, but we are sure there are a lot of fans interested in seeing how far the development has progressed!
In the Peacock Room, players will also be able to get the latest information on Brother Against Brother, a Civil War strategy game that is currently in development by the guys from Western Civilization Software. The game will feature several major battles of the American Civil War where the players have to command their troops on a regimental level.
Last but not least we will be showing you a new incarnation of one of the most famous wargaming series. This operational level wargame will bring all the classic gameplay of the previous titles in the series and improves and enhances them. While we are not yet ready to officially announce the game, we are convinced that we can make a lot of fans very happy with this game.
More details on these games will follow during the event. The Home of Wargamers will be held in Castello de Pavone in the shade of the Italian Alps from 14 – 16 May, and you too can be there! Click herefor more information.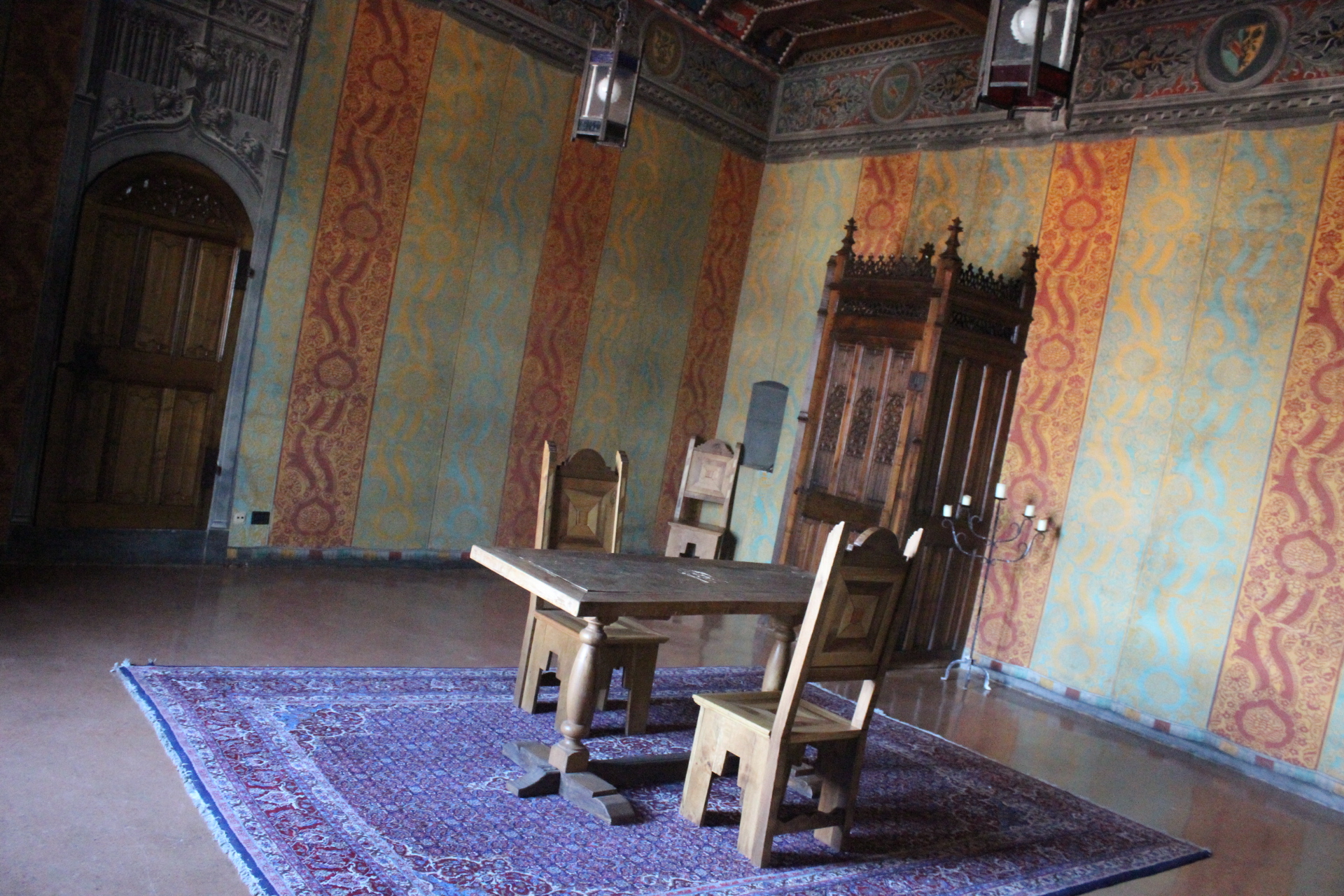 The Peacock Room